Address:- 301/1, Sector 5, Vasundhara, Ghaziabad, Vasundhara, Ghaziabad.
Land Mark:- Opp. Himalya Appartment
Email:-
Website:- Visit Now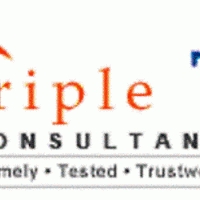 Weekend trainer's training is completely project oriented.Our trainers are not only well educated but also very good professionals who will going through the various aspects of technology and usability of every feature of technology in their past projects. They will provide you skills as well as share their experience of projects and technologies.
Our Training Packages
Level 1 - Asp.Net with C# and Sql Server development (Including LAB)
Level 2 - Asp.net with C# including MVC 4.0 (Including LAB)
FAQ
► Nearest Landmark to 'Triple T Consultants Pvt Ltd '?
Registered on , Last Updated on