There is the never-ending adamant mall culture in the capital city of the country. The Best malls of Delhi has taken the shopping spree and hanging out to another exciting level. Be it for shopping, window shopping, finding solace with family or friends or just a discussion on a strong business plan over a cup of coffee, the mall culture has won it all. Below is the list of best malls of Delhi which are never amiss :
DLF Emporio in Vasant Kunj

This high-street shopping mall in Vasant Kunj is supposed to be the most expensive one in the country. One of the famous shopping malls in Delhi, DLF Emporio experiences an elite class of footfall. Therefore, all the high-end restaurants like Set'z, Chashi, Cafe E and many others are situated making it one of the class apart place for shopping or meetups with friends or family. And for the influential shopaholic, brands like Christian Dior, Versace, Gucci, Roberto Cavalli are available.
Select City Walk Mall in Saket
If you want to experience a lively upmarket place in the heart of South Delhi, Select city walk offers the blend of modern age shopping experience which is affordable for all the section of the society. Such shopping malls in Delhi combines luxury shopping with flea street market along with offering cafes, restaurants, bar, cinema all under one roof to have the time of life. Due to its wide area, it is considered as the biggest malls in Delhi where even a full day is not enough to discover everything.
DLF Promenade/ Ambience Mall in Vasant Kunj
If you are someone who is looking for international shopping brands and fine dining restaurants all in one place, these two malls situated adjacent to each other is the place to be. On one side, the DLF Promenade boasts loudly of the international eating joints like Smoke House Delhi, Italia, The Big Chill cafe, Nandos, Keya, Mamagato, Veda and others, while on the other side, this Ambience mall in Delhi offers food chains like Haldiram's, Gelato, Gloria Jeans, The Beer cafe, Underdoggs, etc. The mall also showcases international brands like Gucci, Prada, Zara, Mango, and many others for the exclusive crowd to get the best. In nutshell, it is a hub for those visitors who have fancy for international cuisine and love for food being aficionado.
Ansal Plaza in Andrews Ganj
For those who are not aware, Ansal Plaza was the first mall of Delhi opened in the year 1999. Unlike other malls, this shopping mall in Delhi is way different than the rest as it offers a huge amphitheater in the center, encircled by the number of brands and eating joints around. It is home to some of the best rooftop restaurants like Taksim, Sky High, Orza, Tiple8 and others which draws a lot of crowd to the mall.
Pacific Mall in Tagore Garden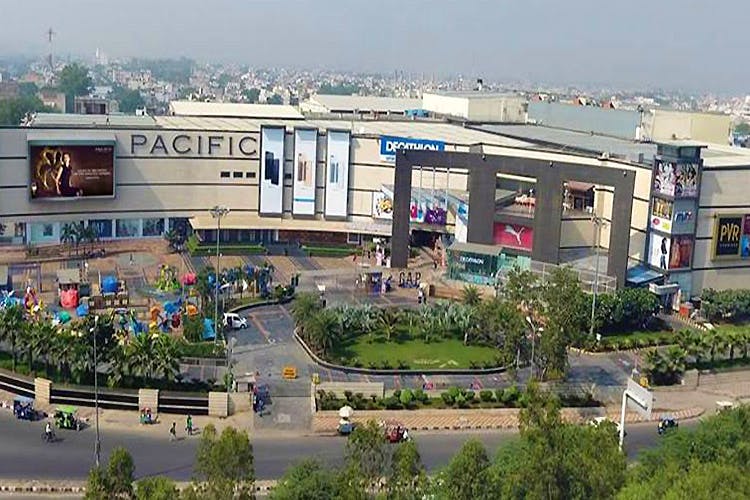 If you are someone who believes in having all the things in one basket conveniently, this is the best mall in Delhi. With convenient location by public or private transport, this mall is a popular destination for more than 100+ Indian and international brands like Tommy Hilfiger, Only, Mango, UCB, Vero Moda, French Connection, Jack & Jones and others. Along with this, this shopping mall in Delhi provides a fun zone for kids by providing entertainment zone and theatre. And if you are a foodie, restaurants like Hinglish-cafe beach car, castle's barbecue, and many others are loved by the visitors.
Hope this list helps in choosing the best joint for you to shop and dine with your closed ones. While the above list is not the end, they are the most visited and famous malls of Delhi. Other malls which contribute to the city are Star City Mall, City Square Mall, TDI Mall, Metro Walk Mall, V3S Mall, EDM Mall, Centre Stage Mall, and others.