Best Meditation Centres in Delhi for a perfect Relaxing Vibes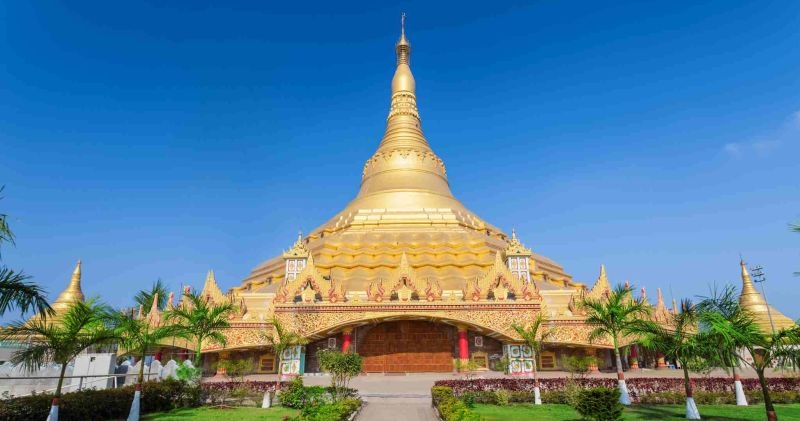 In the hustle of today's life many people forget about taking care of themselves and thus, they end up in restlessness and stress. No matter how busy you are, mental peace is something that every one of us needs. To help out such people struggling with stressful situations, there are many meditation centres in Delhi and, all of them are amazing. You would surely get that perfect peaceful vibes at these transcending centres.
Isha Meditation Centre in Delhi
Founded by Sadhguru, this meditation centre in Delhi focuses on transforming the person from inside, making their perception positive towards life. They offer multiple physical courses to strengthen the mental peace and, also take the students into the ancient history of Yoga.
Vipassana Meditation Centre in South Delhi
This meditation centre in Delhi has beautiful lush green surroundings around and, is also very huge with a capacity to accommodate almost 138 people at a time. There are various specialised meditation courses offered here and from 1 day to 10 or even a month as per the choice you can select any one of them.
Pyramid Meditation Centre in Delhi
This is one of the most popular rajyoga meditation centres in Delhi. It's shape makes it relatable to its name and gives a very strong positive energy to everyone who visits here. This centre has an eye pleasing terrace garden which opens in the evening and is free for all. Everyone can come, meditate together and share their life experiences. The environment is quite open and people are too friendly. To make things comfortable and relaxing, a soft song keeps on playing in the background while everyone is meditating.
Osho Dhyan Mandir
Founded by Rajneesh Osho, this meditation centre located on the outskirts of Delhi is one of the most famous Osho Meditation Centre In Delhi. It is known for helping people to connect with their inner source of energy through deep meditation. They offer many courses and aim to enhance mental peace, improve concentration and bring happiness in a person's life. The location of this centre is absolutely a treat to the eyes for all the nature lovers. Both indoor and outdoor spaces are clean and pleasing sounds of birds chirping and water fountains makes it perfect for meditation. Some of their most loved therapies are Dynamic, Kundalini, Nataraj, Natabrahma, Whirling, Mandala etc.
Transcendental Meditation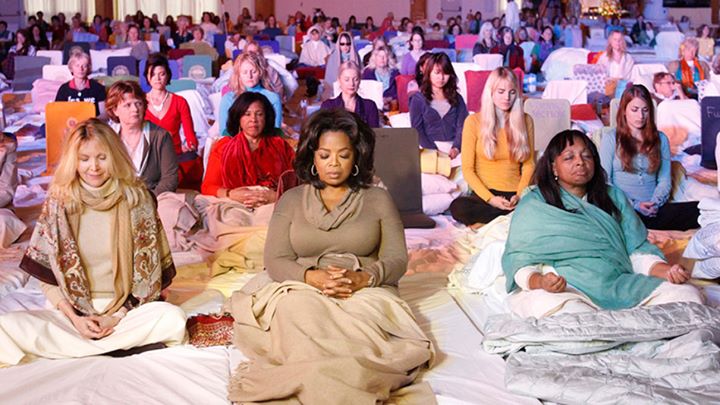 Founded by Maharishi Mahesh Yogi, this spiritual centre in Delhi has almost 100 other centres all over the World. Their main focus is to go beyond all thoughts and reach deep consciousness which is quite a unique concept than meditation. Each session is for almost 2 hours and has really effective benefits. From small children to adults anyone can go for their courses as it boosts confidence, reduces blood pressure, exhaustion and heart problems. Learning their technique needs no extra efforts, it just requires good memory and focus.
Buddhist Meditation Centre in Delhi
There are various Buddhist meditation centres in Delhi where people from all over the World gather to practice Buddha's teachings and practices. Among all the one which are very popular is the 'World Buddhist Centre' located in East of Kailash, the posh area of Delhi. This centre has highly trained monks who help people in coming out of stress, depression, pain and sufferings through meditation. Apart from meditation, they also offer knowledge about the Buddhist religion and their literature which are really inspiring and helpful in leading a better life.
Tushita Mahayana Meditation Centre
This is another renowned and most loved Buddhist meditation centre in Delhi. In this centre, people practice Buddhism from the Tibetan Mahayana tradition. All the sessions are free however, you are allowed to donate as per your wish. The environment is quite peaceful and they also have an amazing library where thousands of books on Buddhist literature can be found.
FAQs
Q1)
Where is Osho Meditation Centre in Delhi exactly located?
Osho Meditation Centre is located 15 to 20 kms away from the city of Delhi in the outskirts at the Jhatikra Road near Najafgarh.
Q2)
Which is the best Buddhist meditation centre in Delhi?
'World Buddhist Centre' in East of Kailash is the best Buddhist spiritual centre in Delhi.
Q3)
Which is the nearest metro station to reach Isha Meditation centre in Delhi?
Guru Dronacharya metro station is the nearest to Isha meditation centre.
Q4)
In total how many Osho meditation centres are there in Delhi?
In total there are almost 13 centres in Delhi but the one which is most famous is Osho Dhyan Mandir.
Q5)
Which is the most famous meditation centre in Delhi?
Tushita Mahayana Meditation Centre is the most famous meditation centre in Delhi.
Q6)
Is the technique of Transcendental Meditation very tough?
No, it's not very hard to learn Transcendental Meditation however, it totally depends on how trained instructors are teaching you.