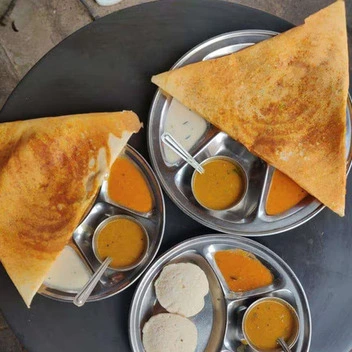 Dosa is a popular South Indian delicacy that has become a staple in many parts of India due to its delicious taste and versatility. Kamla Nagar market is no exception to the Dosa fever.
Amongst the numerous food stalls and eateries, there are several establishments that specialize in serving mouth-watering Dosas. 
From the traditional Masala Dosa to the innovative Cheese Burst Dosa, Kamla Nagar market has it all. Vendors in the Kamla Nagar market have pushed the boundaries of creativity by introducing innovative variations. Udupi Krishna Restaurant is famous for the best dosa in Kamla Nagar.