From past few years, the importance of street art in our country has started playing an important role. This unique concept of adding life to the dull walls can be noticed in many cities and, among them graffiti in Delhi is quite famous. Street Art in Delhi has completely made the boring streets look interactive, interesting and colorful. Each graffiti delivers an impressive expression and, it's really good to see them and, feel the magic these pieces come with. Thus, this weekend instead of going shopping or movies, try and explore the graffiti in Delhi. You will be mesmerized and will have optimistic vibes coming on your way.
Must see graffiti in Delhi
Hauz Khas Village Graffiti
Hauz Khas is Delhi's one of the most lively and popular places which is all about nightlife, dance, pubs and cafes. Graffiti in hauz khas location can be seen in some of the buildings nearby, they are painted in beautiful street arts by talented local artists, which automatically raise the person's enthusiasm.
Connaught Place Graffiti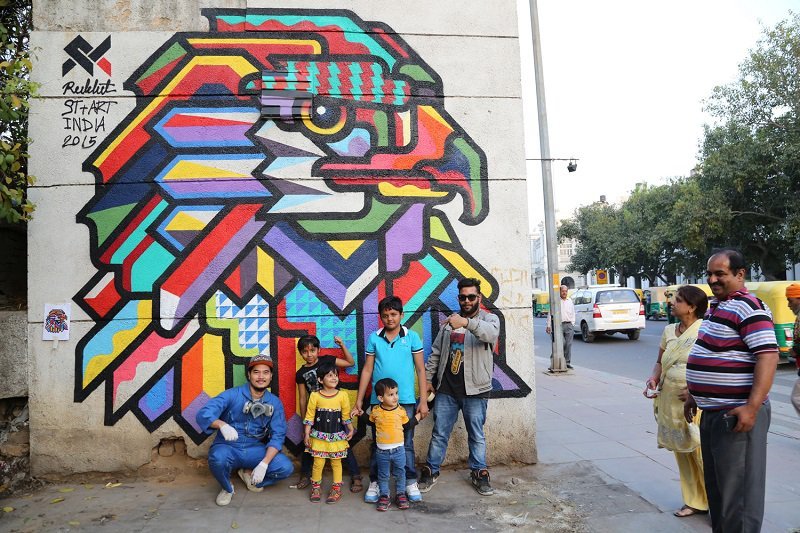 When it comes to graffiti in Delhi then, we cannot forget about connaught place new delhi graffiti. Already this place features an attractive unique architecture with white tall Georgian columns and, now graffiti on its street has made it more appealing. All the connaught place graffiti are striking especially, the ones that are based on women's empowerment.
Khirki Village
If you want to see some of the most terrific painted walls in Delhi then, Khirki Village is the right place to visit. This place holds a significant role in the concept of graffiti in Delhi because; the street art festival was started here after, which many local artists came forward and created some of the most amazing street art in Delhi.
Lodhi Art District
Lodhi art district also comes under the list of one of the best graffiti Delhi street art because this place is all bounded with positive and wonderful artwork. Both local and international street artists have created some really inspiring masterpieces to give Lodhi colony an inspiring makeover. Not only has this, the entire public spaces been transformed into a creative canvas which is worth appreciating.
Shahpur Jat Graffiti
This urban village is famous for wedding shopping, restaurants and designer boutiques. The walls here portray colorful mythical characters with a tint of bright pink, yellow and blue colors and, a touch of contemporary modern art which adds the perfection to it. Apart from looking for the designer outfits, many people also visit this place to look at the vibrant street art displayed on the walls. Some street arts also include Super Mario, sci-fi characters and children which clearly shows the artist's creative thought process to deliver a strong expression with art. So, now whenever you visit Shahpur Jat don't forget to treat your eyes with some innovative interpretations in the form of graffiti.
Popular graffiti in Delhi on Instagram
When it comes to social media, then what matters the most is, the pictures because people only like to see attractive and appealing photographs and, then only the work further gets appreciated. So, in that way there are some graffiti in Delhi which are popularly seen on Insta and, are also among the best of the best. Thus, some of the graffiti works that no art lover should miss on Instagram are from, Lodhi Road, Champa Gali, Shahpur Jat and Hauz Khas village.