Come and swirl with us at the wonderful shopping malls in Gurgaon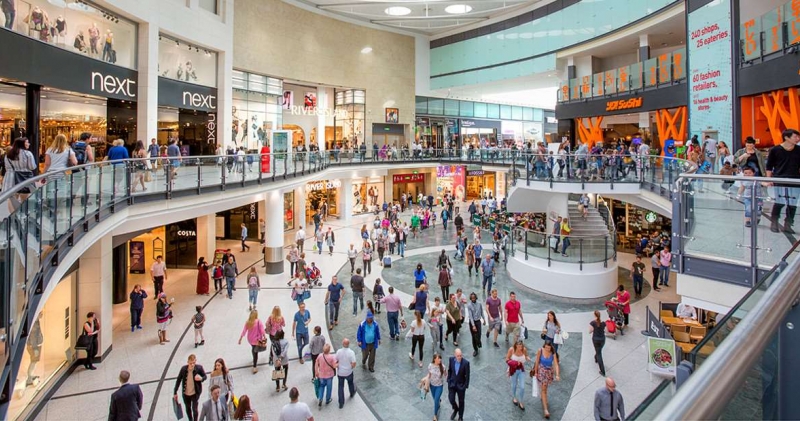 Are you oblivious of the mall metamorphosis in our very own Gurugram? And the travelista in you pings you to get up and EXPLORE? Voila!! You are at the right webpage. Come! let's sail with us to the smooth ride of Gurugram malls !
Ambience Mall
Known for a foodie haven, shopper's abode, endless entertainment on its palette and services to offer, Ambience mall has something for everyone. Proudly showcasing brands like Blackberry, Calvin Klein, Gant, Fossil, Gap, Gas, H&M just to name a few for the likes of the dappers and debonaire of today. Be it apparel, beauty, toys, footwear, watches, jewellery, you think and have it when it comes to umpteen categories.
The lavish and splendid food court and restaurant like Biryani Blues, Barbeque Nation, Pita Pit, Starbucks and a conglomerate of multiple cuisines interspersed on all four floors are absolute gastronomic delight.
Want to spend some quality time with your spouse? While you hop in for a movie at PVR on the third floor, kiddos can also have fun at Fun city on the same floor. Another attraction I- DIG History on fifth floor is a must visit experiential edutainment museum for children. Do you love to chill in Ice? ICE SKATING RINK & CAFÉ on sixth floor is there to welcome you with their unique and amazing packages.
Sahara Mall Gurgaon
Best known as the 'Grocer's delight' and the onus goes to none other than the hyper market Big Bazaar which is the prime attraction of this place for a budget level shopping. Amongst the famous restaurant is Odyssey. The humongous Haldiram outlet serving scrumptious and lip smacking delicacies is quite popular with the denizens of Gurugram.
If you intend to party and enjoy nightlife, the mall hosts most of the finest clubs and dance bars. In this hustle of life, want some rejuvenation and tranquility? You must visit Quan Spa where the professional masseurs are skilful and assure the variety of services offering assistance to all the clients is worthy for their redemptive work.
Central Mall
Here's just another reason to love seasons— A mall which is a hub of more than 500 fashions labels. A one stop destination for the fashionistas be it any time of the year or any occasion, catering to the needs of kids, women and men, they are ready with their paraphernalia to woo you from tip to toe. So if you have made your mind to visit, the nearest metro station MG Road is at 4 minutes walk only.
MGF Metropolitan Mall
MGF mall management owns and operates MGF Metropolitan mall and MGF mega city. All four levels from zero to four serves variety of categories. Splurged over huge area, MGF metropolitan mall is ultimate delight for brand aficionados. Oozing with vibrant young vibes, the effervescence is visible on the charming faces of young crowd here. It's a paradise for shopaholics. Decorated with all major food brands like Subway, Barista, Mc Donald, Street Food of India etc. It has a dedicated floor called AMOEBA for gaming. Weekends are cool here at the bar and the night lounge as people throng in huge numbers at TGI Friday, Moti Mahal, Rajdhani, Yo China and Night Lounge.
Lifestyle Gurgaon
Life style Gurgaon is situated inside MGF Metropolitan Mall MG Road offering an exquisite range of categories viz Apparel, footwear, kids wear, toys, furniture and home furnishings, personal grooming for women, men, kids with a wide choice of national and international brands like Allen Solly, Armani, Baggit, BeingHuman, Lavie, Louis Philippe, Tommy Hilfiger, Van Heusen,Titan to name a few. So, If you have a shopping spree, come to this mall which plays a pivotal role in redefining fashion. For your own life's style, why not to embrace the style with panache and explore the hottest collection of trends every season from across the globe.
We sure hope this satiates your quench for opting the best shopping malls in Gurgaon where you can freak out, dine and above all spend some quality moments. In addition to the above mentioned names, few of the other good malls are Global Foyer, Galaxy Mall, Star Mall, DLF Mega mall, Ansal Plaza, Sapphire mall to name a few.
FAQs
Q1)
When is iSkate open and how can one book a session?
It is open 7 days a week from 10 am to 10 pm. One may book on the spot as well as online at iskate.co.in
Q2)
Which mall provides the best and maximum services?
Ambience Mall offers ATM, Ambience Day Care and enrichment centre, Baby stroller, Car wash, Currency converter, Customer seating, Free shuttle service, Golf Cart, Handicap restroom, Reserved parking for woman and Zbee Rides to mention a few.