Do visit these Wholesale Toy market in Delhi to Get Some Exciting Toys for Your Shop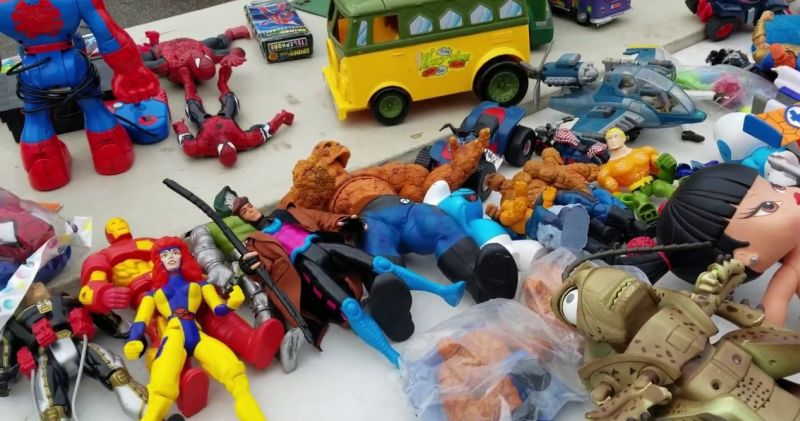 Delhi is well known for its luxurious malls and wholesale markets. Most of the items here are manufactured and supplied to different states and cities. These wholesale markets offer a wonderful experience and also save a lot of money. Today we are here to guide you on some of the largest Wholesale Toy markets in Delhi. If you are into the toy business, try heading to these cheap and best toy markets in Delhi to get some amazing toys at an affordable rate.
Famous wholesale toy market in Delhi
1. Toy market in Sadar Bazar
The famous wholesale soft toy market in Sadar Bazar is a gem, and one can easily find various products. Almost all the retailers from different parts of the country visit Sadar Bazar to get some stuff at a wholesale rate. Not only toys but you can also find a wide range of clothes, home decor, crockeries, stationery, imitation jewellery, etc. The prices are much lower as compared to other conventional markets. You can find toys in Indian variety as well as imported. All the toy manufacturers are engaged in manufacturing and importing the toys. The small shops in the narrow lanes of the market sell various kinds of China-made goods, shoes, clothes, and more.
Nearest metro station - Tiz Hazari (Located on the Red Line) and Ramakrishna Ashram Marg (Located on the Blue Line)
Open and closing timing - 8.00 AM to 10.00 ( Sunday closed)
2. Toy market in Jhandewalan
The Jhandewala market is another Delhi gem that offers an extensive range of toys. The famous cycle market was established around 35 years ago and is still one of the cheap and best toy markets in Delhi. Situated in a little complex, the market has various shops that deal in manufacturing and importing toys, games, strollers, prams, etc at an affordable price. The market is well known for kids' and adults' cycles but also offers different types of toys.
A battery toy car for kids that costs around INR 12000 at a retail shop can easily be bought at INR 7500 from the Jhandewalan toy market. All the toy rates are just half of the ones available at the retail shops.
Nearest Metro station - Jhandewalan metro station (Blue line)
Open and closing timing - 10 AM to 7 PM ( Monday closed)
Famous For selling electric toy cars, bikes, and several other toys suitable for your needs and budget
3. Toy market in Chandni Chowk
Have you been searching for the best wholesale toy market in Delhi? Consider looking for the top shops in Chandni Chowk. They would cater to your specific needs without burning a significant hole in your pocket.

You may also have other items such as clothes, crockeries, home appliances, etc at a cheap rate. The market is a good choice if you are a local toy retailer.

You could make the most of the various kinds of toys at an affordable price. Among the wide variety of toys that you would come across, you could find soft toys and battery-operated cars.
Nearest metro station - Chandni Chowk metro station ( Yellow Line)
Opnening and Closing timings - 9.30 AM to 8.00 PM ( Sunday closed)
Famous for cheapest toys which suitable for your specific needs and budget
4. Toy market in Karol Bagh
The toys manufacturer in Delhi understands the significant role played by toys in the life of your children. It would be pertinent to mention here that toys would develop the physical and mental abilities of the children. As a result, the toy market in Karol Bagh offers you a wide variety of toys suitable for the specific age of your children. These cheap toys would help engage your child and help develop his motor skills.
The wholesale soft toy market in Sadar Bazaar caters to your children with a wide variety of toys from different brands. They would help you arrive at the right toy shop offering good quality and a variety of toys at reasonable prices. Therefore, regardless of what you were looking forward to purchasing for your child or as a gift for another, do not head to a shop without going through the reviews online. The several markets in Karol Bagh are famous for their ways.
Nearest Metro Station The Karol Bagh Metro Station is the nearest metro station with a two-minute rickshaw ride to the market. You could also walk down to the market, as the market is adjacent to the metro station.
Open and Closing Timings - 10.00 AM to 8.00 PM (Monday closed)
Other Marketing nearby: The Ajmal Khan Road market is popular for inexpensive readymade garments while the Arya Samaj Road market is popular for its second-hand bookstores along the streets. Bank Street is famous for jewelry shops whereas the Gaffar Market is famous for electronic goods
All these Wholesale Toy markets in Delhi will surely give an exciting experience. Try visiting them and explore some outstanding toys and other products.
FAQs
Q1)
What is the best time to visit the wholesale toy market in Sadar Bazar?
The best time to visit any wholesale toy shop in Sadar Bazar would be between 8.00 AM to 10.00 PM every day except Sunday.
Q2)
How many markets are there in Sadar Bazar?
Sadar Bazar Market, Delhi entails numerous sub-markets inclusive of Pratap Market, Timber of Teliwara Market, and Swadeshi Market.
Q3)
What is famous about Sadar Bazar Market?
Sadar Bazar Market offers various kinds of family products, children's toys, funny games, replica local jewelry, and numerous China products.