Business Nature:- Product Based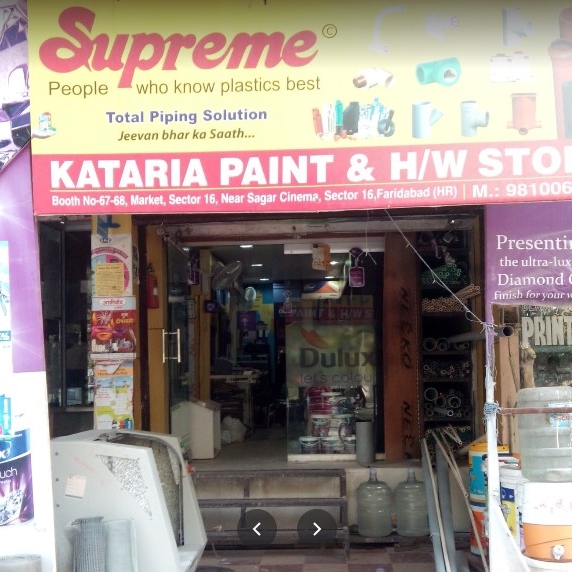 We are one-stop-shop for hardware, sanitary, paints and home solutions. Our goal is customer's comfort and happiness. M/s Kataria Paints & hardware store founded in 1982 with a modest background has now blossomed into a modern store of repute with a repertoire of products ranging from nails to paints, kitchen appliances tank UPVC pipes to pipe fittings and sanitary products of almost all reputed companies under its roof.
With our policy of honesty, transparency and commitment to our customers we command a very good respect in our business circle and from our customers as well. We take pride in being associated with all the fully established and well-known companies for meeting the requirements of our customers.