Business Nature:- Service Based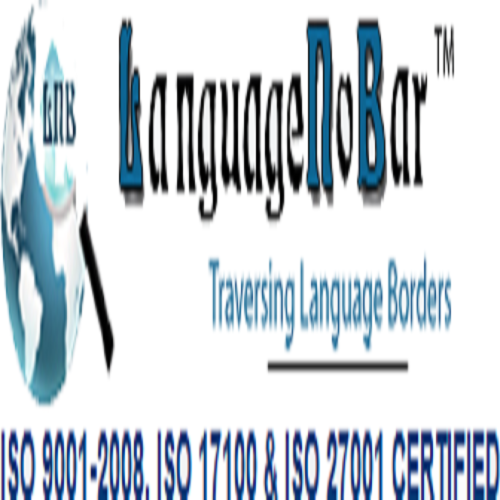 LanguageNoBar is an ISO 9001: 2008, ISO 17100: 2015 and ISO 27001: 2013 certified company offering translation/localization services in 150+ languages.
We offer document translation, website localization, software localization, mobile app localization, transcription, transcreation, voice over, dubbing, captioning, subtitling, video development, animation, spot shooting and other language services par excellence at highly competitive prices.
We aim to help businesses bridge the geographical and cultural barriers through Language solutions. So, whether you wish to localize your newly developed mobile app into your customer's language, localize your website into another language, translate your software into multiple languages, translate a document - we can do it all!
We have a team of 10000+ native linguists (translators, proofreaders, voice artists etc) who work with us from across the globe. We follow a multi-tier quality policy supported by our well researched QA checklist to ensure flawless translation output. Our mission is to work as a preferred business partner with corporates, offering them high quality language services, thus supporting them consistently in all their activities involving communication (verbal / written) across different geographies involving language barrier. By offering unmatched quality, service and support, we pledge to continue serving as a leading language service company and offer you instant support for all your queries.