Nestled right amidst the posh areas of South Delhi, Lajpat Nagar Market Cloth comes as a surprise to Delhites with its immense collection of pocket friendly options. With a plethora of fabric and stitched clothes, this market offers everything you need to doll yourself up. This is one of the best markets in Delhi which never fails to astonish the market visitors with products that please every taste and choice. There are roadside stalls as well as brick and mortar stores, you can try negotiating for the price but the shopkeepers won't fall for your bargaining skills after a limit.
Is Lajpat Nagar Market
Open Today?
.
Yes, It's open today.
Nearest Metro Station

to Lajpat Nagar Market?
Lajpat Nagar (Violet Line). This is an interchange station between Violet Line and Pink Line of the Delhi Metro.
Lajpat Market Delhi
closed on which day?
Monday
Famous Brands in
Lajpat Nagar Market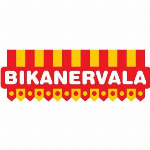 Outlet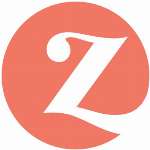 Outlet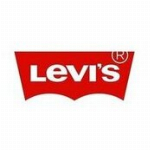 Outlet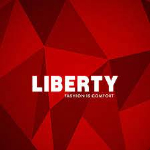 Outlet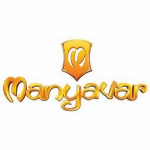 Outlet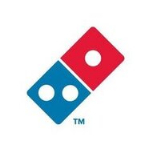 Outlet
Things which you can buy from Lajpat Market Delhi
Fashion, Bridal & Ethnic Wear
There are numerous western wear shops in Lajpat Market that brings the latest trends into market segment. Among the favorite hang out and shopping spot for College going students, this flea market is an idyllic place to grab the latest fad of the city. There are also some men's clothing store in Lajpat Nagar Market which offers the latest clothes at affordable prices.
The stock keeps changing at the same pace of changing trends and the fabric shops in Lajpat market Delhi keep restocking materials every few days.
If you are a bride to be or newly married and looking for some out of the box glamorous dresses, you need to rush to Lajpat Market lehenga shops where you can get your hands on some quirky and glittery lehengas. There are some best gown shops in Lajpat Nagar Market that make you stand out on your special day.
There are numerous ladies suit shops in Lajpat Nagar which caters to the taste of every buyer. Ethnic dresses for daily wear to glossy dresses for special occasions, you will fall for the quality and contemporary designs of the fabrics. There are some shops which sell unstitched cloth at wholesale price and therefore sometimes people address the market as Lajpat Nagar Wholesale Cloth Market.
Jewellery
Authentic to imitation jewellery, whatever you are looking for is there in the entangled lanes of the market. Lots of street vendors could be seen in the hotchpotch of the market and not just cheap artificial ornaments but premium brand names like Kalyan Jewellers, PC Jewellers, Ramakrishna Jewellers, Trilokchand Jewellers are there too. These jewelers also take custom made orders and their excellent designs make them the best Jewellery shops in Lajpat Nagar Market. Basically, it is a place where you can shop for the complete trousseau.
Authenticity and the effective cost is the promise of jewelry shops in Lajpat central market.
Footwear
Flat Slippers, Casual Shoes, Flip Flops, Sandals, Mojdis, Stilettos or any other modish footwear, there are tons of vibrant footwear hanging in the wooden rows on the roadside. Choose the right pair for your happy feet and flaunt gracefully.
Home Decor
A wide range of shelves, wall accents, figurines, vases and furniture to adorn your color-coordinated home. Buy such beautiful pieces of decor to add grace to every nook and corner of your dream house.
After a tiring shopping spree, you would need something to refresh your mood and exhaustion. Gulp all the fatigue down with lip-smacking food and drinks. After all, those rigorous bargaining sessions would consume all your energy and before you initiate the next round of shopping, your tank needs to be refilled up to the hilt. So when you are there in the market, make sure to head to this one most famous street food stall.
Lajpat Nagar Market
Opening and Closing Hours or Timings?
11:00 am to 08:00 pm
Lajpat Market Delhi
Address

?
K-47, Mata Naina Devi Marg, Central Market, Lajpat Nagar II,
Lajpat Nagar
,
Delhi
, 110024
How to reach

Lajpat Nagar Market?
By metro: It is recommended to reach by Metro as South Delhi observes heavy traffic jams. It is about 5 minutes walking distance away from the market.
Dolma Aunty Momos
Delhiites and Momos cannot be separated and this never ending love for food lures people from all corners of the city to savor the spicy delicacies in Lajpat Nagar. Do you know this famous stall was first ever in Delhi to sell Momos? The everlasting craze for Momos was started by Dolma Tsering, who is more popularly known as Dolma Aunty.
Lajpat Nagar Market Video