Omaxe World Street, situated in the bustling city of Faridabad, is a premier commercial and retail destination that is a testament to modern urban planning and development. It is more than just a shopping center; it represents a convergence of lifestyle, entertainment, and commerce.
With its strategic location, cutting-edge architecture, and diverse offerings, it has become a focal point for both residents of Faridabad and visitors from neighboring areas. This introduction will delve deeper into the key features and highlights of Omaxe World Omaxe World Street Faridabad caters to a broad spectrum of needs, making it a destination of choice for people of all ages and interests.
Is World Street Faridabad
Open Today?
.
Yes, It's open today.
Nearest Metro Station

to World Street Faridabad?
Bata Chowk (Violet Line)
White House Faridabad
closed on which day?
Opens all days in a week
Famous Brands in
World Street Faridabad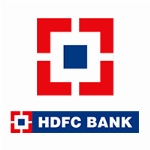 Branch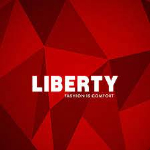 Outlet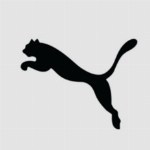 Outlet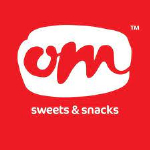 Outlet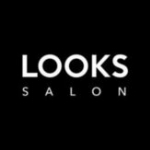 Outlet
Outlet
Why Is World Street Faridabad So Famous?
It is famous for its international standard architecture which gives the essence of London, Paris, Amsterdam, Athens, and Portugal.
It offers a unique retail experience that goes beyond just shopping. It focuses on creating a memorable experience for visitors, providing a perfect blend of quality products, variety, and excellent customer service.
As the name suggests, World Street Mall in Faridabad represents a melting pot of cultures and offers a vibrant and lively ambiance that attracts people from all walks of life.
It also offers entertainment options to all ages of people.
World Street Faridabad
Opening and Closing Hours or Timings?
10:30 am to 10:00 pm
How to reach

World Street Faridabad?
Personal Auto or vehicle is the only way to reach Omaxe World Street
The Major Attraction In Omaxe World Street Faridabad
Faridabad, a city known for its rapid urbanization and growth, has witnessed a significant transformation in recent years. One of the standout developments in this bustling metropolis is the Omaxe World Street, a commercial and retail haven that has quickly become a significant attraction for both locals and tourists. Let us take a closer look at the major draws of Omaxe World Street Faridabad.
Theme-based Design: The unique theme-based design of Omaxe World Street sets it apart from other shopping complexes. As street junction conceptions for World Street, the essence and beauty of the shopping streets in London, Paris, Amsterdam, Athens, and Portugal have been combined. Dyer, a well-known planner and architect from London, conceptualized World Street, which is nothing less than a cutting-edge marvel made to astound.
Famous Sightseeing Points: It has a London-style telephone booth which gives the essence of London street, there is a replica of the Ifel Tower which symbolizes Paris Street, an open-air cafe gives a feel like Amsterdam street, statues give the essence of Portugal and Athans and there is a great entry gate with "W" Logo which is also known as the white house of Faridabad looks attractive at night 
Retail Therapy Like Never Before: Omaxe World Street boasts a diverse range of retail outlets that cater to every shopper's desires. Everything from electronics outlets to luxurious brands of clothing will be found here, this shopping destination leaves no stone unturned. 
Gourmet Delicacies: One of the standout features of World Street is its eclectic culinary scene. The food court and dining options here are a culinary feast with a variety of cuisines to satisfy even the most discerning palate. 
Entertainment Extravaganza: Omaxe World Street Faridabad takes entertainment seriously. The complex is equipped with state-of-the-art multiplexes, gaming zones, and recreational spaces that provide hours of fun and excitement for families and friends. It is not just about shopping; it is about enjoying a holistic experience.
Community Spaces: A sense of community is instilled by the complex. It includes open spaces, seating areas, and vibrant landscapes, creating a pleasant environment for social gatherings and events.
World Street Faridabad Video