Address:- Shop no- 1010, Kirti Shikhar Building, District Center, Janakpuri, New Delhi, Delhi.
Land Mark:- Delhi
Email:-
Website:- Visit Now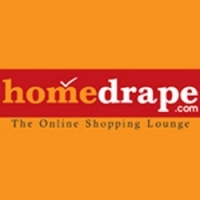 Shopping is incomplete without a visit at homedrape.com. Here, an absolute collection of home furnishing products is displayed for your happiness and satisfaction. With categorized sections of products, navigating through the site is easy as slicing a knife through butter. Made with the finest quality materials and incorporating exclusive designs, these products reach world class standards. Modernizing or restoring the past, these luxury home furnishing products will give you the change to reveal your home making talents. Designed with intricacy and made to enhance, homes are now a better place to live in the comfort and style of magnificent products.
FAQ
► Nearest Landmark to 'Home Drape'?
Registered on , Last Updated on